In her new release Pride and Punishment, Nia Ferrell has created an extraordinary new book!  She's taken Jane Austen's Pride and Prejudice and set it on its head, re-imagining it as an erotic BDSM tale.
Still here are the familiar characters: Mr. Darcy, Miss Bennet, Lady Catherine, Miss Caroline, and the rest, all still maddeningly constrained by the Victorian mores of proper society.  While dealing with a myriad of dramas and emergencies, Mr. Darcy reluctantly gives in to his growing attraction to Miss Elizabeth Bennet, despite the disapproval of his peers and family.
But underscoring the familiar story is his smoldering desire to own her, to see her submit to his darkest fantasies.  Didn't we all just know that beneath Mr. Darcy's calm, cool, proper exterior beat the heart of a red-blooded Dominant?
I was privileged to receive an ARC and loved this book from start to finish.  It's highly recommended!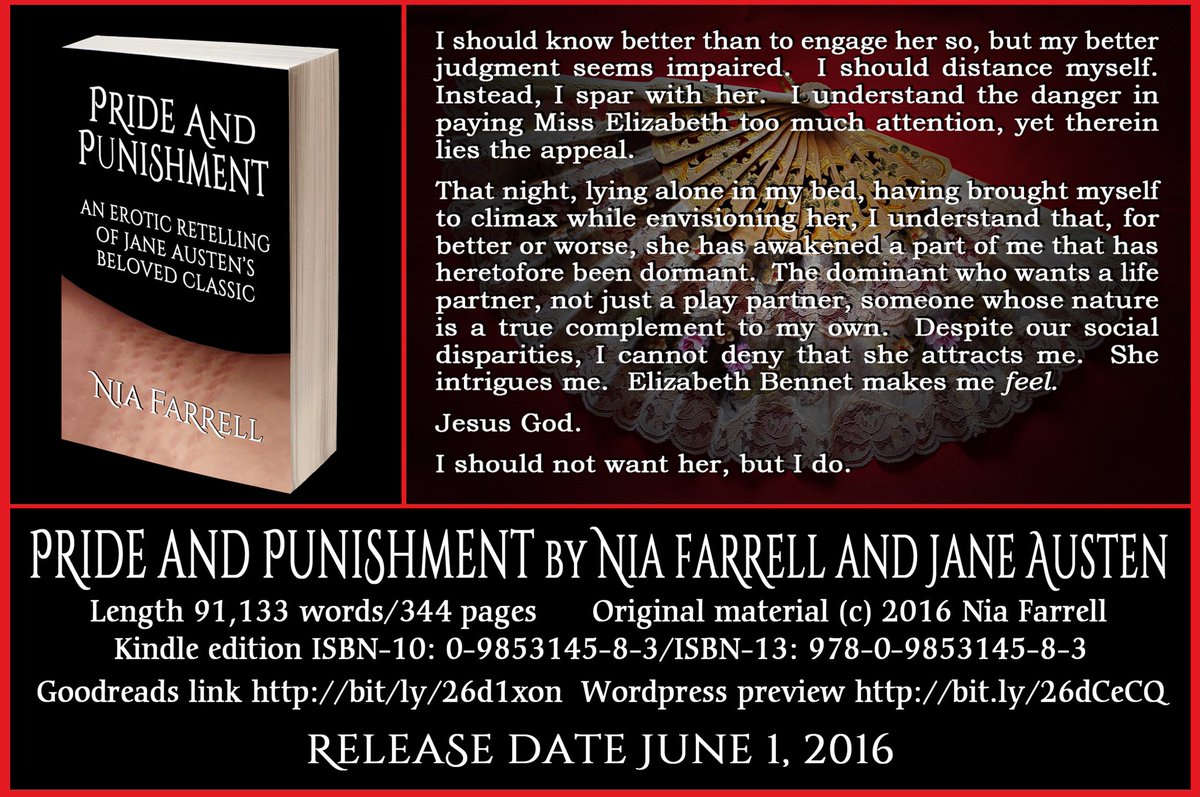 Pride and Punishment is out today and available here.